Kettering Borough Council (KBC) is seeking local views on proposals to refurbish and extend Burton Latimer's Community Centre.
The proposals aim to improve and extend the current facilities by providing more space for current physical activities and classes, as well as the capacity to develop more indoor and outdoor sports and leisure activities in the future. The link between the centre and the adjacent recreation ground will also be enhanced.
A number of structural changes are proposed – including the addition of an attractive new entrance at the front of the building. This, along with refreshing the general look of the building, should make the centre more welcoming for both new and existing users.
What are the proposed improvements?
A new, more welcoming entrance at the front of the building
Modern toilet facilities – including better provision for disabled persons
Improved and expanded changing and shower facilities for both indoor and outdoor sport
A new, flexible event space that could be used for a wide variety of indoor activities
Space for a small refreshment / bar area to serve drinks and food at functions in the future
Upgraded ceilings, doors, electrics and lighting
Improved appearance and safety of the car park
Why is this being proposed now?
The lease with the community centre's current operator is due to end in early 2021 – which provides an opportunity to review how the building is used and to make sure it meets the needs of local residents for many more years.
Also, the recent housing development in our town has provided funding for indoor and outdoor sport and community facilities serving Burton Latimer and the surrounding area. KBC has allocated up to £900,000 to this project – although there are restrictions on how this can be spent.
Find out more – and give your views
Before going any further, KBC would like to hear what local people think about the proposals. You can give your views by filling in a form attached to the leaflet (see below) or by completing an online survey on KBC's website. The closing date for consultation is Friday, 31st July 2020.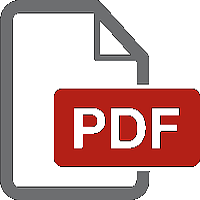 Download a leaflet with more information & survey form

  Complete an online survey on KBC's website