Neighbourhood Watch newsletter – spring 2020
Kettering Borough Neighbourhood Watch Association's latest newsletter includes information, advice and warnings on several crime (and crime-prevention) topics, including:
Sources of impartial information about scams, and advice on how to prevent e-mail, phone-based and online fraud
How to foil doorstep rogue traders and prevent distraction burglaries
Warnings about a common phone scam, whereby fraudsters pose as Amazon Prime customer service representatives
Information about a range of security products for sale to protect our homes, including: battery-operated, motion-sensitive LED security lights; credit card travel wallets with RFID blocking technology; signal blocker storage pouches to prevent remote/keyless entry signals being stolen from key fobs; personal alarms; and chains & bells for purses and bags.
Advice on how to receive crime updates, scam alerts, neighbourhood watch news, tips & updates
The Spring 2020 newsletter also has details of Kettering Borough Neighbourhood Watch's AGM, which will be held at 7pm on Thursday, 30th April at the Corn Market Hall, Kettering. As well as the business agenda, there will be talks about local crime and crime prevention, a chance to ask questions…and a raffle!
More information about local Neighbourhood Watch schemes can be found in the Safety & Crime Prevention section of this website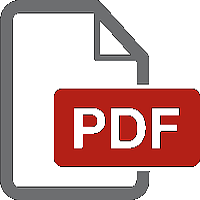 Download a copy of the Association's Spring 2020 newsletter