Kettering Borough Neighbourhood Watch Association includes 30 Burton Latimer 'Street Schemes' among its members. Each scheme has its own local co-ordinator who is responsible for communicating with neighbours in their scheme.
The latest edition of the local Association's newsletter includes helpful information, advice and warnings on several crime (and crime-prevention) topics, including:
A 'good practice' database of ideas and projects implemented by NHW schemes across England and Wales
Warnings about a fake parking fines scam and a Universal Credit scam – and advice on how to protect yourself
Advice how to report things to the police online
Crime prevention tips and advice
Simple devices that can be purchased from the police to enhance home security
The Autumn 2019 newsletter also gives details of Northants Neighbourhood Watch Association's Open Members Meeting and AGM in Moulton on 1st October.
More information about local Neighbourhood Watch schemes can be found in the Safety & Crime Prevention section of this website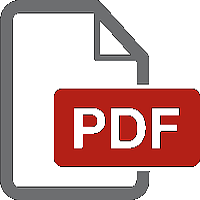 Download a copy of the Association's Autumn 2019 newsletter