The latest edition of Kettering Borough Neighbourhood Watch Association's newsletter includes information, advice and warnings on several crime (and crime-prevention) topics, including:
Talks on how to protect ourselves from becoming victims of scams and fraud – especially in relation to safeguarding our money
Tips to reduce the risk  of burglary and theft this winter
Ways to stay safe when shopping online
Information about a range of security products for sale to protect our homes
Advice on how to receive crime updates, scam alerts, neighbourhood watch news, tips & updates
A 'Bobby Buddy' scheme to support children who have been involved in confusing or frightening incidents. So far, 800 knitted soft toys have been donated to the scheme by volunteer knitters – and more knitters are needed to meet demand!
The Winter 2019 newsletter also mentions that funding has been secured Government funding to recruit 57 extra police officers across the county by the end of 2020/21 – which is in addition to the 200 new officers already announced.
More information about local Neighbourhood Watch schemes can be found in the Safety & Crime Prevention section of this website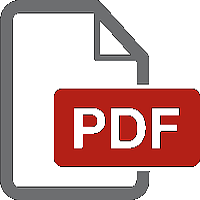 Download a copy of the Association's Winter 2019 newsletter